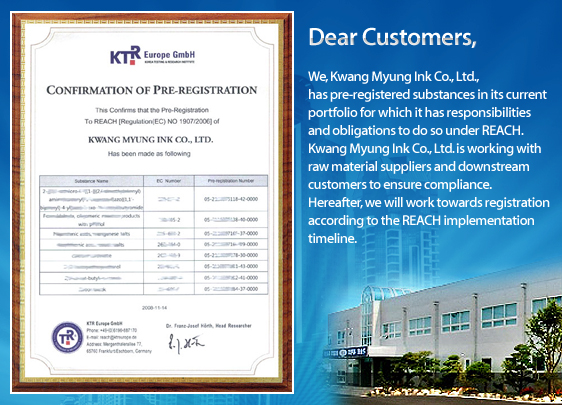 On November 14, 2008, we completed pre-registration for REACH. With the completion of REACH pre-registration, we are able to carry out export to EU countries with stability in the future.

What is REACH?
Registration, Evaluation, Authorization and restriction
of CHEMICALS for all chemicals manufactured or imported in the EU in the amount of 1 ton or more,Assessment, notification, authorization, and restriction of substances.

* 1ton or more chemicals: All chemicals must be registered.
* 100ton or more chemicals: Registration will be subject to separate evaluation.
* CMR, PBTs, etc.: Registration, and evaluation.