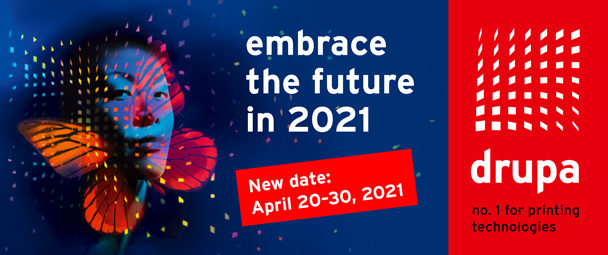 Drupa will be postponed till April 2021
Messe Duesseldorf, the exhibition organizers have announced that drupa 2020, scheduled to start in 3 months from now, will be postponed until April 2021, in response to the developing situation with Coronavirus Covid-19.
We fully support this decision and wish all our business partners and everybody else around the world a safe and healthy exit from this challenging period for humanity.
We will, for sure, be present at the show in Duesseldorf in a year from now, and hope that we will have the pleasure to greet you on our booth then.
Meanwhile, we will carry on supporting your business and our partnership in the best way we can, by continuing to manufacture and deliver our high quality sheetfed and web offset inks, even under the challenging circumstances we now all face.
We will also keep you fully updated as the situation unfolds.
For now, we wish you courage, strength and above all good health until this pandemic is under control.