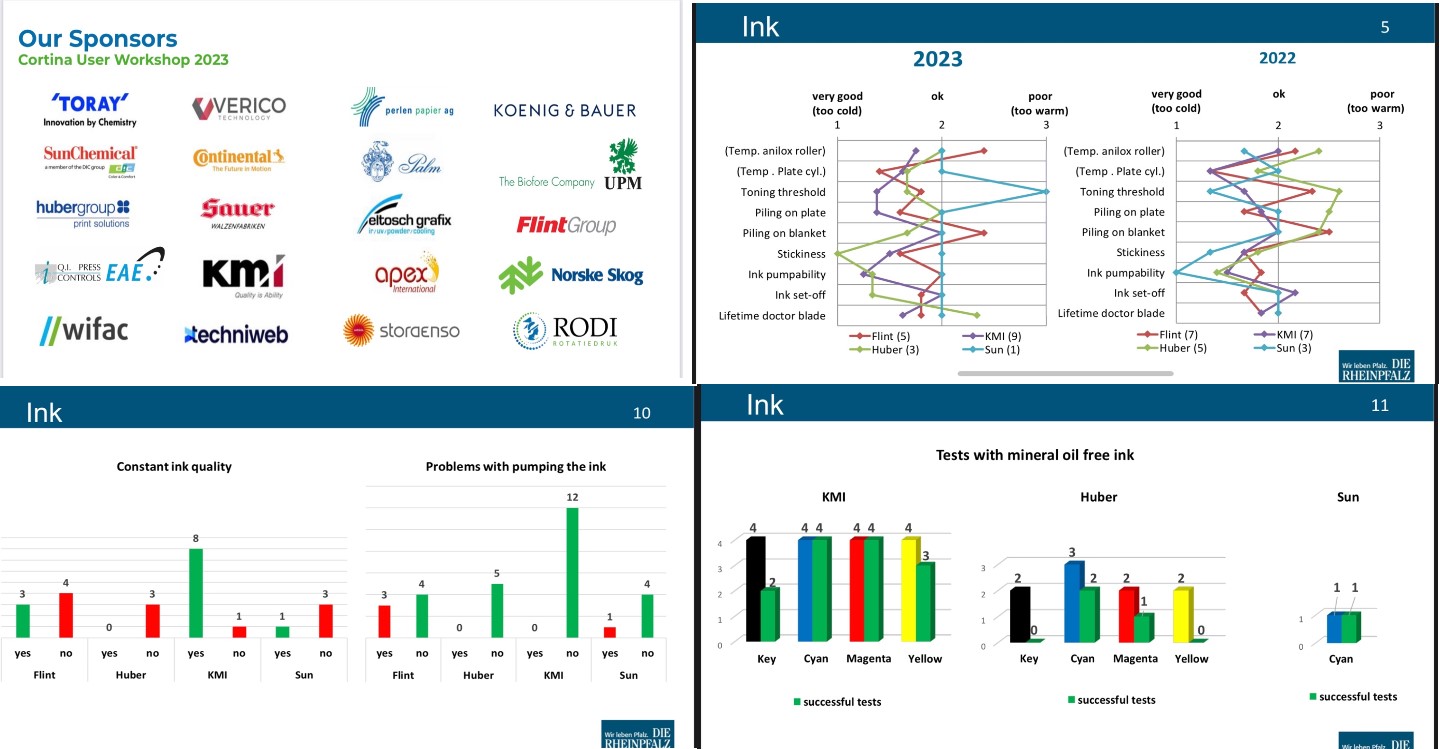 KMI showing highest Inks performance on KBA Cortina Presses
KBA Cortina users at 2023 Cortina user workshop held in Netherlands Sep, 2023 identified that Inks are the root cause of 30% of printing process issues.
In the meantime, KBA users anual technical review is showing that KMI is the Inks suplier offering the best performance on following criteria:
-Highest Ink consistency granting print stability and quality consistency.
-Least marking and Set off In superstructure (in-line after print process)
-Most consistent ink structure and flow, considerably reducing supply pumping issues.
-Best toning threshold allowing cleaner and sharper printing.
We are very proud to receive this feed-back and recognition from the market.
This is a significant encouragement to all our team members to pursue developing high quality and consistent inks.